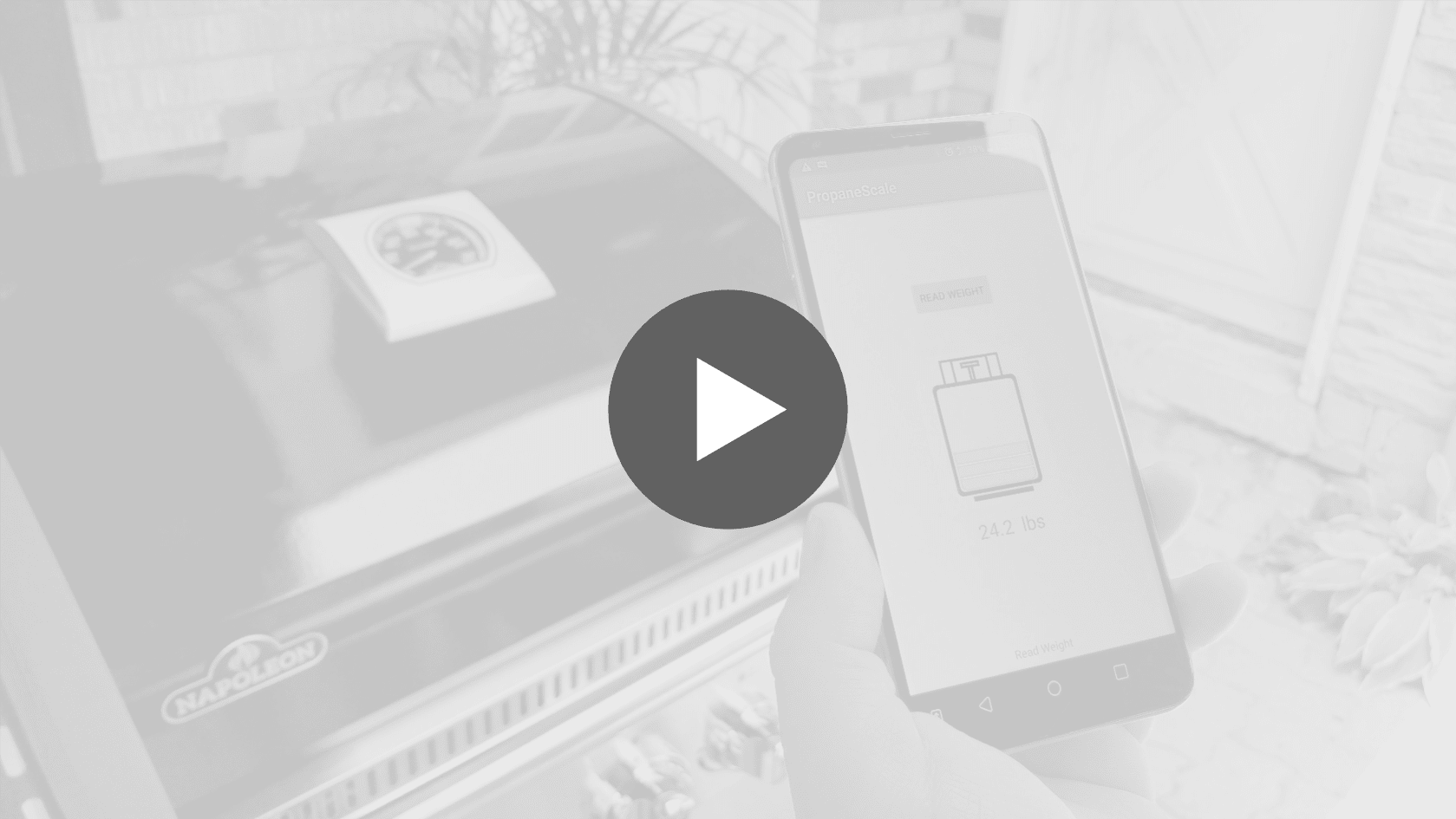 Propane Scale
The propane scale is a bluetooth device that provides a reading of the gas level in the tank by measuring its weight. By taking periodic measurements, starting from when a full tank is first placed on the device, the level of remaining gas can be determined by tracking the weight of the tank over time. As the gas is used up in cooking, the weight of the tank reduces until all gas has been used and an empty tank remains. The difference of weight between a full tank and an empty tank is the total amount of gas available to the user.
Features / Summary
Connects to your smartphone via bluetooth
Accurately tracks the level of propane remaining in the tank, and notifies you when the tank needs to be refilled or replaced
Predicts how long the tank will last based on previous and current usage behaviour
Detects and notifies you of possible gas leaks
Works with a variety of propane appliances (Grills, Heaters, Smokers, etc…)
Accommodates a large variety of tanks from 20 lbs up to over 100 lbs
Where can I get one?
The propane scale is currently in production, and not yet available for purchase. For more information please follow us on social media or contact us: